INTRO OFFER
Click here
UN1T MUNICH: BACK AT THE GYM
July 16, 2020
It took 84 days or 12 weeks until we could open the doors of the gym again. When we had to close on 16 March by government decree, it was no longer a surprise at that time. Since it took almost 3 months in the end, it felt like an eternity.
Phase 1: Outdoor sessions in the backyard
A first step to normality were the outdoor sessions in our backyard. The regulations allowed us to be active together as a group of 5 people – of course in compliance with all hygiene and distance regulations. Since the backyard is big enough, we quickly ramped up sessions to accommodate for two groups at once in the evenings. For us coaches, it was definitely a change of pace: the preparation of the lessons was intensive, the equipment was carried from the studio down to the yard. The procedures were also strongly influenced by hygiene measures. Nevertheless, we were able to give our members a great pleasure to finally train again with equipment and above all together. Even without high fives and physical closeness the sessions in the backyard were intense and sweaty.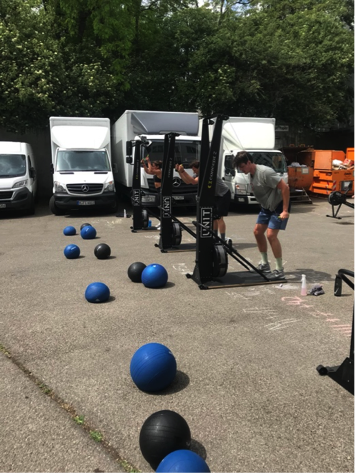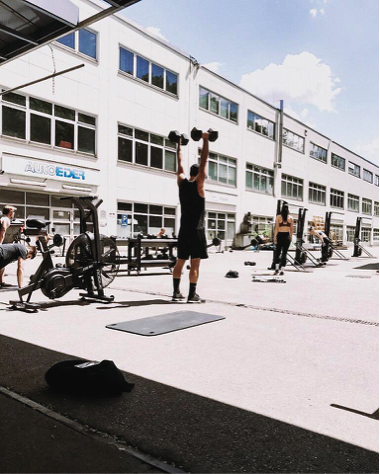 Phase 2: Indoor sessions are back
It finally happened on the 8th June when we opened up the studio again. What has changed? Well, many organisational things around the studio are different now to meet the safety requirements. However it is our main goal to provide a safe environment for all our members and coaches. This includes temperature checks, wearing a mask when entering the building, waiting at the gym door for a controlled entry and of course each member has a personal box for the training. Equipment sharing seems like a thing of the past now, not knowing when this will be possible again. Our classes, both strength and cardio, are now limited to 16 people. Each member is given a box at the start of the session, which of course will be changed once each UN1T is done. For that change, we provide spray bottles with disinfectant and allow a little more time to make sure everything is clean for the next athlete to come in and train in their specific box.

All of us, members and coaches, had to get used to this situation. The coaching has changed – we have adapted, we must communicate more verbally with the participants of the classes, we cannot use tactile cues. Of course, the intro takes place in such a way that all athletes are already in their box. And if you now assume that the lack of high fives as well as the distance measures mean that we are no longer training as one team, you are mistaken. Of course, we are all waiting to get back to full normality – for example with a sweaty Trooper session to start the weekend. And that will be the case at some point – we cannot wait.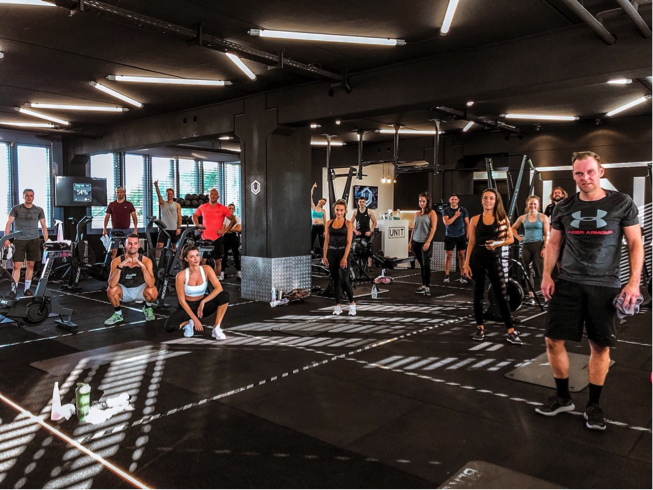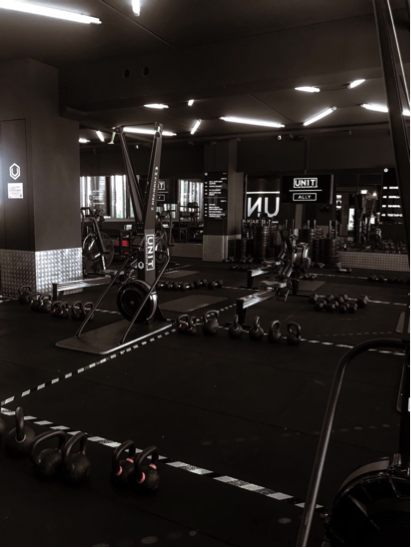 7 DAY TRIAL
Start training with us today, and understand how we can help you build strength, muscular endurance and mobility.
251 Southwark Bridge Road,
London, SE1 6FJ